Wish International Events Management, a Brazilian experiential marketing company, was once again at CES 2020, the largest technology fair and highlights some trends disclosed at the event.
Health Tech is already a reality for several companies that presented differentiated solutions at CES 2020, the largest technology fair in the world, which took place last week in Las Vegas, in the United States. Natacha Caiado, CEO of Wish, tells some highlights of the event.
Samsung, for example, announced the "Age of Experience", identifying that the next 10 years could be considered as the decade of human-centered innovation, combining hardware and software to create personalized experiences that make life more practical, more enjoyable and more significant.
During the exhibition, they presented Balli, a small rolling robot that "understands you", supports and reacts to your needs to actively help at home, in addition to being a fitness assistant and a mobile interface that seeks solutions to the needs of the people's daily lives.
The new pillar for Tech for Good is very cool – solutions for a more ecologically, humanly, ethically correct world. A movement of this nature already exists in Brazil, led by one of the main marketing and technology executives, Carmela Borst, former head at Oracle.
A very interesting trend is how much the joining of brands has become buzz and how they can make a strategic difference in their success, such as an airline company that launched an app that creates a new and exclusive experience (marketing experience) for the brand's customers, which will serve as a digital concierge, anticipating customers' needs. With the app, it will be possible to check luggage from the residence itself, for example, and only find it directly in the hotel room.
A TV brand launched Smart Microwave with the ability to pair with Amazon Alexa and Google Home, ushering in a new era of smart kitchen technology with smart microwave. As for what was really on display at CES, all companies presented their vision of "connectivity", with new products that promise to bring people together – and entire cities. Electronic company launching smart car, car company showing machine learning and artificial intelligence partner. Consumer goods company using robotics and machine learning partner. Drones capable of moving human beings in partnership with ride sharing companies. Synergy between big companies, big companies accelerating startups, a world not only connected by 5G, the event's star, but by surprising and unimaginable partnerships for some time.
We also highlight the launch of the "city of the future" where autonomous vehicles, intelligent technology and life assisted by robots will be tested. The ambitious project, dubbed Woven City, is due to start next year at the foot of Mount Fuji, Japan, about 100 kilometers from Tokyo.
This year, Wish took invited executives from a major brand and intends, in the next edition, to bring an even greater number of entrepreneurs to get to know the most disruptive technological innovations in the world.
ABOUT WISH INTERNATIONAL: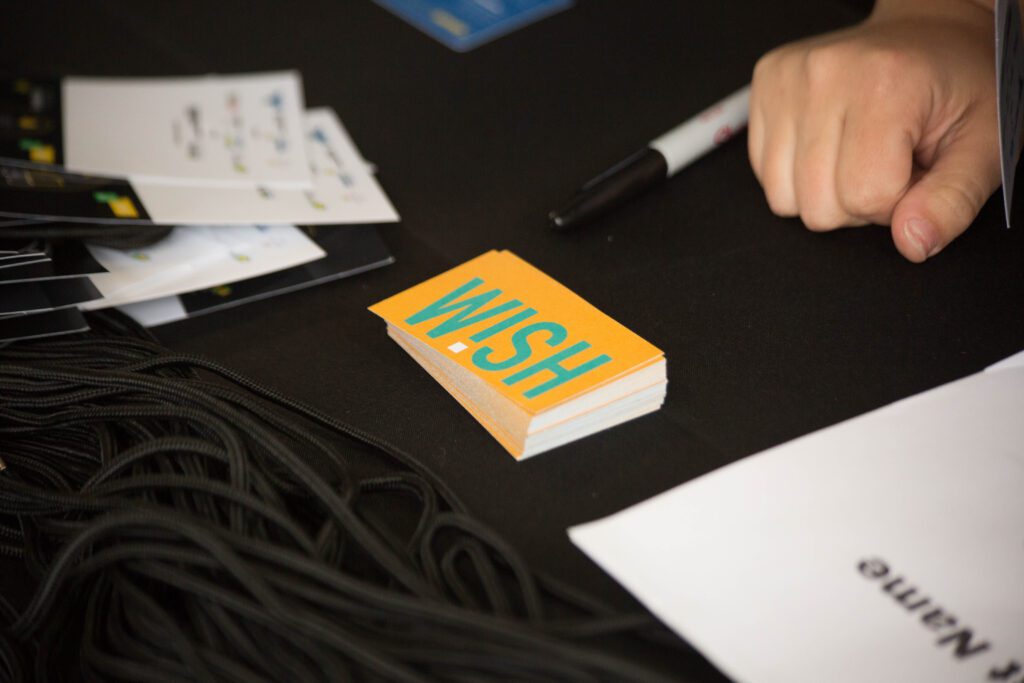 Created 34 years ago, it operates in the Meetings, Incentives, Conventions and Exhibitions market and is recognized as one of the main international players in Brazil and worldwide. With two offices in the United States, one in France and one in Brazil, Wish International conceptualizes and operates incentive trips, conventions, exhibitions, product launches and all corporate movements of people for its customers, with products such as Just Wish.
It also acts as a content curator, bringing the disruptive and innovative universe of Silicon Valley closer to Brazil through immersions in the Valley ecosystem, taking groups of executives into universities, startups. It also conducts in-company training and webinars, such as the Wish Thinking program.
Press information:
Carla Louise
Email: pr@wisheventos.com.br
Phone: (11) 97056-4171