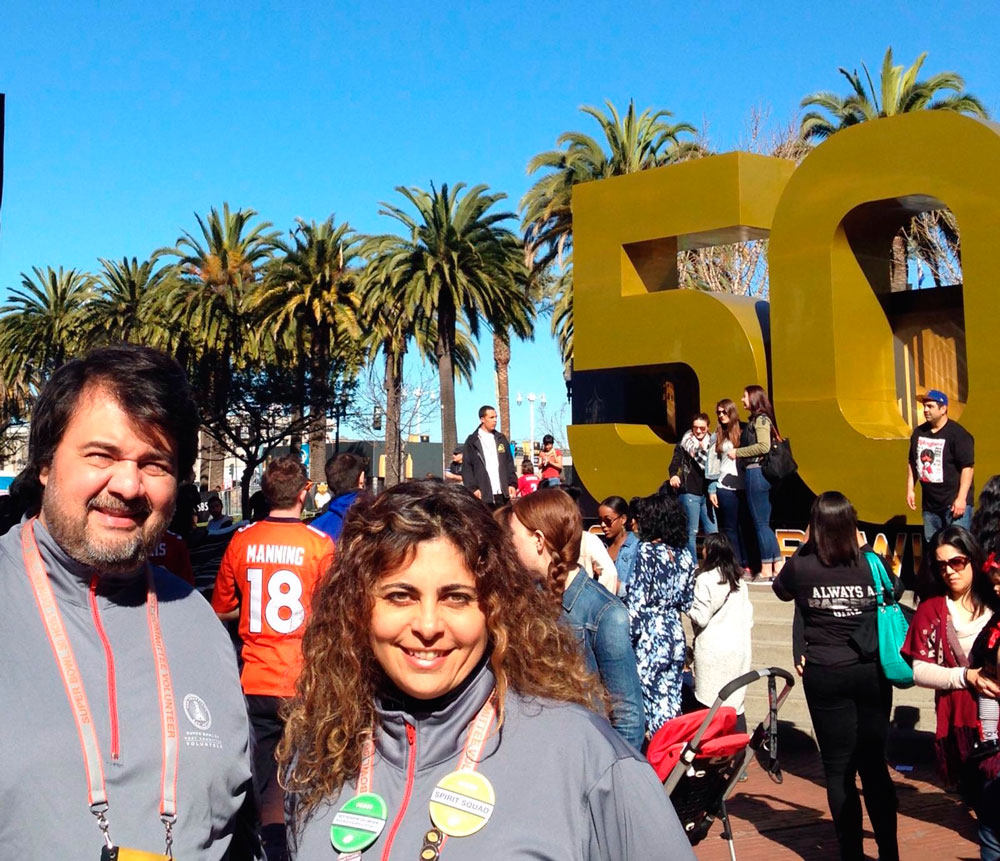 The Brazilian agency acted on several fronts in the organization of the largest football event which was broadcast live to the whole world on February 7th
Levi's Stadium in Santa Clara, California hosted on Sunday, the 7th, the big decision of the 2015-2016 NFL season, Super Bowl. "The structure and production of this event that brought together companies, brands and professionals, in addition to the final public in a single space, is inexplicable. We were impressed with the amount of data generated by the Super Bowl Host Committee and how it is used in decision making at the time of planning. There is no "guesswork" in the organization, there is measured information for everything, which extinguishes the possibility of errors. It was really a learning experience to be in the backstage of the Super Bowl," says Natasha de Caiado Castro, partner and VP Strategic Planning of Wish, who together with partner Bertrand Restivo, worked in the Volunteer Coordination Department, coordinating about 7,000 people for the Super Bowl.
Elected in 2014 the agency with the best quality of international projects by IMEX – one of the largest trade fairs of destinations and corporate events in the world, promoted in Barcelona, ​​Spain – WISH maintains offices in Brazil, in São Paulo; France, in Paris; and the United States, in Miami and recently expanded its representation with the newest unit, Wish Silicon Valley, in the city of Palo Alto, in the United States.
Read in full: http://www.portaldapropaganda.com.br/noticias/4022/wish-na-50a-edicao-do-super-bowl/